Details about enamelled lava stone
The Lava stone, different forms and aspects.
This is a volcanic product which derives from magma, the lava stone is a natural rock. It is extracted and cut in slices in the quarries and then cut, shaped and enameled depending on the customers requirements. One of the important characteristics of the lava stone is that it can be cooked without losing its mechanical qualities and it can be cut into technical or artistic shapes like marble, basalt or granite.
The lava stone is also a product that doesn't freeze and therefore can be used outdoors even in extreme weather conditions.
Because there are no joint, the enamelled lava stone tops are ideal for use near wather or cooking areas. The different drillings, shaping of the sides, DECAISSES, making grooves and any other type of shaping are done when finishing off the tops. The ceramist does all or some of the following things on each lava stone : sanding down, filling in the natural pores on the lava stone by using mud, sanding down a flat or hollow surface, this all depends on the final result desired. The lave stone is normally cooked a first time to stablise the mud. The the enameller works on the tops. The different enamels are applied in several coats. Here again, depending on whether we would like a pure enamel or a transparent coloured enamel.
Manufacturing the enameled lava stone
Step 1 : When the lava stone arrives in our workshops it is just a slab of raw material.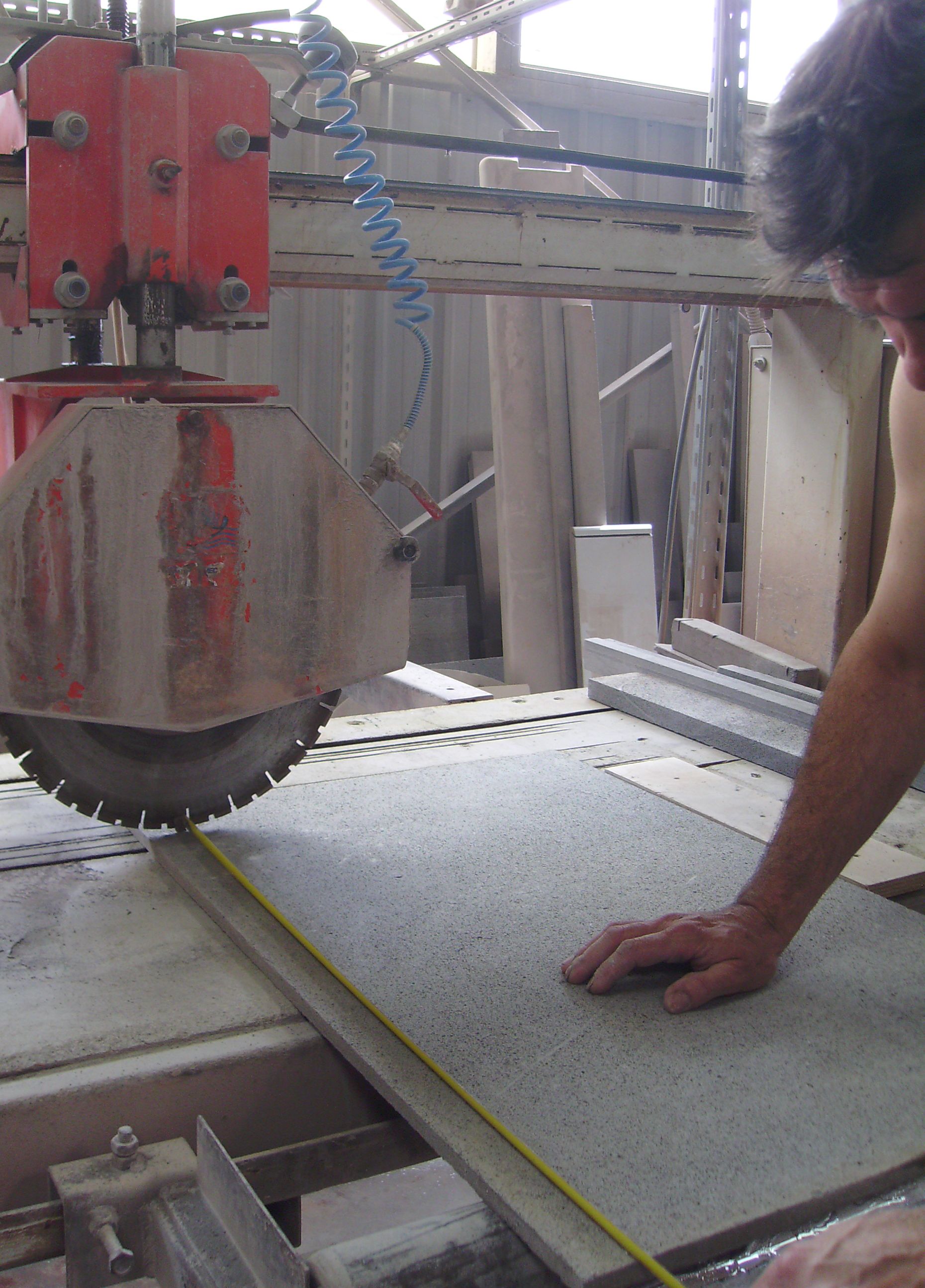 Step 2 : The lava stone is measured and cut depending on the required form and size and then the technical cuts are done for the siphon etc.
Here a round table in raw material
Step 3 : After sanding down, washing and drying naturally, the lava stone will be covered over in mud twice to fill in the pores. This will give the stone a smooth surface. This will not be done of course if one prefers a more rustic finishing.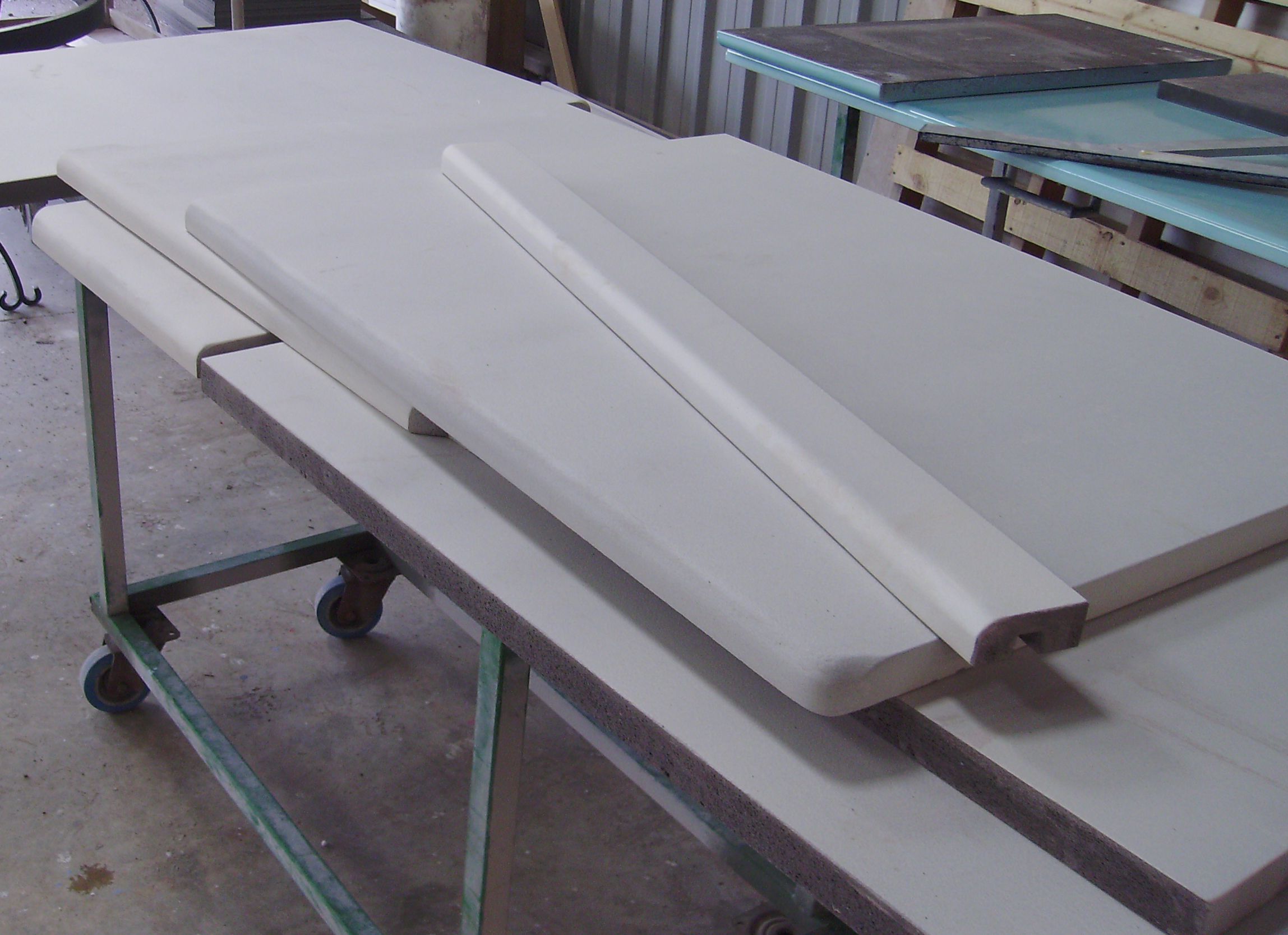 Step 4 : After it has been precooked, the lava stone is sanded down to remove any residue to give it its final texture. Then an under-coat is applied before it is enameled giving it its final colour.
Step 5 : The enamelled and decorated table top is ready to be sent to the Customer.